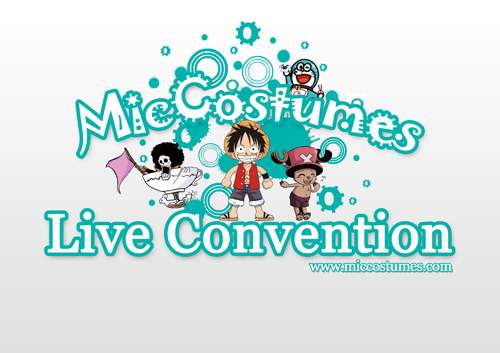 Cosplayer Bio:
Name: Tama/Chinese
Personal or social sites: facebook.com
A little introduction about Tama and the convention:
I was cosplaying as Kagamine Len, The Lost Memory version from Vocaloid, the one I was holding the placard. The convention I went was Anime Expo 2012 in Los Angeles. It was 5 days and I did different costumes each day. I enjoyed to stay with my friends and took pictures together. Also I met my favorite voice acting, Nobuhiko Okamoto, one of his famous voice was the voice of Rin Okumura from Blue Exorcist. <3 hope you all enjoy my pictures. 😀
———————————————————————————————————————————————-
The photos are submitted by Tama, entered in the "Live Convention" hosted by Miccostumes. Share your convention photo(s) and win our $100 cash coupon. Join now!