Every year on 17 March, Saint Patrick's Day (or Feast of Saint Patrick) is celebrated in different regions and in a variety of ways, like public parades, banquets, dances, etc. No matter what kind of celebrating way, one thing permeates the festival: the color green.
On that day, people usually pick out their favorite green clothes to wear. For women, they often opt for retro-style dresses or suits with shamrock prints. For men, a green Leprechaun shamrock top hat might be the perfect outfit.
However, these traditional St. Patrick's Day costumes are not enough to make you stand out in the crowd. Or you intend to get into the festival with a brand new apperance. Then you must not miss the costumes below, maybe they will bring you a different Saint Patrick's Day.
Kim Possible Shego costume
Green jumpsuit fit your curves to perfection. Wear it: show off your waist and celebrate your curves.
My Hero Academia Froppy cosplay suit
Sure, if you prefer being cute to being sexy, this bodysuit will let you satisfy.
THOR 3: Ragnarok Hela costume
Just one jumpsuit may make you feel monotonous. Why don't you try on this green one? This is a well-cut suit requiring a cape to bring to life.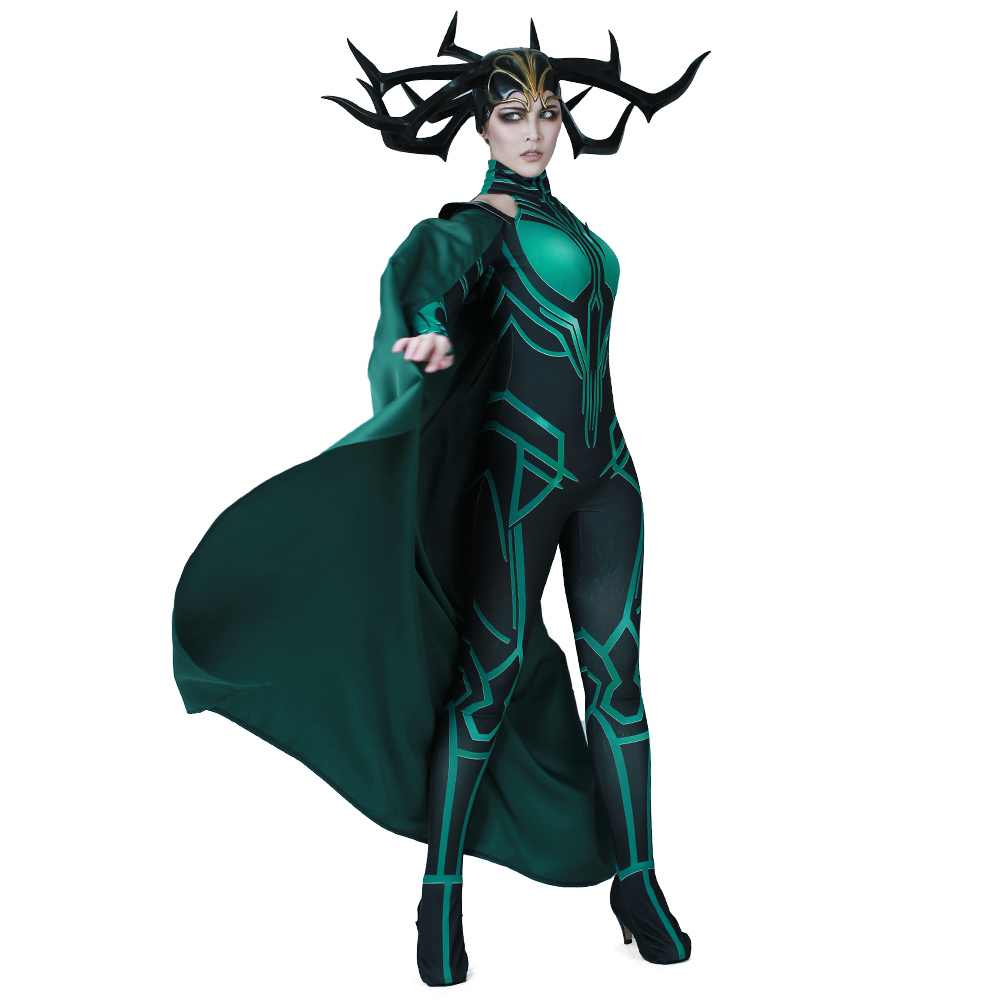 Star vs. the Forces of Evil Star Butterfly cosplay dress
Princess waving her magic wand, that's many girls dream! Take this one to realise your dream without even saying the spell.
Demon Slayer: Kimetsu no Yaiba Kamado Tanjirou cosplay costume
Kimono is considered a traditional Japanese garment. To dress up as a samurai, this kimono-style costume comes to help.
Mortal Kombat Reptile costume
Men like to be thought of as powerful. This costume can be used to show your muscles well. And most of all it makes you look stronger.
The Legend of Zelda Tingle costume
Unique costumes are surely impressive. When this costume appears in people's sight, you may leave a very deep impression on them!
Kids always bring new life into to festivals. Thus, remember to dress up your children as well as you.
Demon Slayer Kimetsu no Yaiba Tanjiro cat costume
Don't forget your pet. Dress your cat in this costume to make it even more cute.
Here are some popuplar cosplays to get green at St. Patrick's Day 2020. If you have any other advices, welcome to tell us!