Event: Miccostumes Crossplay Contest (Dec. 2014)
Entering Period: Dec.1th – Dec.30th (PST) Entries earlier or Later than this period will not be accepted.
Winners and Prizes
Winners:
Those who have the most "Likes" will win the contest.
You can post it on any social media, Facebook, Deviantart, World Cosplay, Instagram…
Prizes:
First Prize: a costume from Miccostumes or $100 cash coupon
Second Prize: a wig from Miccostumes or $50 cash coupon
Third Prize: $20 cash coupon
Each contestant after the third with more than 10 likes will get a $5 cash coupon.
Note: Cash Coupon can be used as equivalent cash when purchasing on www.miccostumes.com.
How to Participate
All you need to do is post on any social media you use with at least two photos (more is prefered) of your crossplay with required contents.
The text must contains Miccostumes.com Dec. 2014 Crossplay Contest https://blog.miccostumes.com/?p=10433, reply here or on our Facebook with the link to your post. All submissions must contain Name, Age, Gender, Country, Character and its Anime/Game name.
Example:
My name is Mic and I am a 20-year-old girl from United States. I've been a cosplayer for 3 years. I just joined Miccostumes.com Dec. 2014 Crossplay Contest https://blog.miccostumes.com/?p=10433 This character is Kirito from Sword Art Online, I hope you guys like it. Vote and share for me if you think my crossplay is good.
About the qualification
At least two photos are required. One of the photos should be showing your real gender (life photo) and the other photo should be your crossplay (the opposite gender).
(A girl cosplaying as Miku? No! If you're a girl, crossplay means you must submit a photo of you cosplaying a male character.)
The photos should be clear enough to identify your gender and the character you are cosplaying. Couple cosplay and group cosplay are not acceptable.
Please note that only one post is valid, we'll not add up the likes if your post is more than one or on different websites.
Miccostumes has the final say whether you're qualified. (Contact us if you have any questions)
Winner Announcement:
Winners will be announced on our blog and Facebook on Dec.31st, the prizes will be rewarded right after.
*Miccostumes.com reserves all rights of final interpretation.
Below are the contestants:
     Amy
     Aria
     Azurimi
     Carolyn Davis
     Catherine
     Chiara
     Chelsie
     Gen
     Howe
     Jaime
     Jojo
     Karianne
     Lara
     Matthew
     Maylee
     Molly
     Rayne
     Rhea
     Sam
     Sarah
     Saya
     Shelby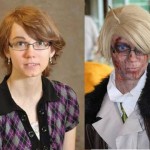 Tiffani Decker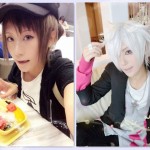 Tsit
     Yuki