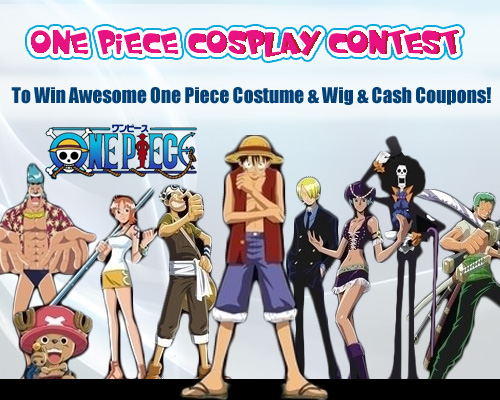 Hi, dear friends, our One Piece Cosplay Contest expired on 9th of Sept. We are really sorry that this announcement comes late. But we did count the scores on 9th of Sept. We just didn't have time to publish it. Anyway, here are the winners:
#1 Elizabeth Coombes with 156 scores (130 facebook likes, 19 google+ and 7 from Miccostumes)
#2 Mel Rayzel with 123 scores (97 facebook likes, 10 google+ and 16 from Miccostumes)
There are 16 contestants. As promised, there will be 2 winners. The #1 winner Elizabeth Coombes will get any costume from our One Piece costume catalog, the costumes are showed below:
———————————————————————————————————————

———————————————————————————————————————
The #2 Mel Rayzel winner will get any wig from our One Piece wig catalog, or $25 cash coupon.
In addition, each contestant will get a $5 cash coupon, which can be used for a $5 discount when purchasing in our costume store.
We'll offer the prizes for every one by email in less than 24 hrs. Thanks for all your support! ^_^