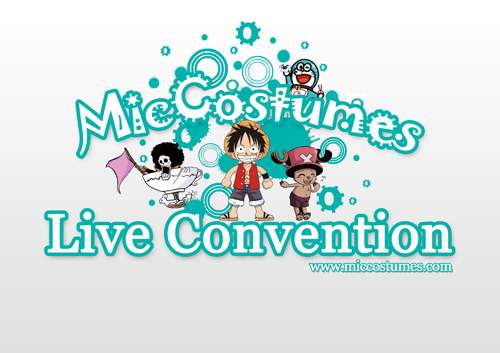 Our "Live Convention" contest expired on August 31st. We have 6 participants in total. They are:
#1 Natasha Sazenski
#2 Azurimi
#3 Jake Livak
#4 Mixiao
#5 Annie
#6 Tama
As promised, there will be one winner if 1-10 contestants joined in. And the prize will be $100 Cash Coupon.
So, the final winner is #6 Tama with 149 facebook likes, 35 G+ and 19 scores from Miccostumes (203 scores in total). Tama will be rewarded with $100 cash coupon. Each of the rest will get a $5 cash coupon. We'll offer the coupons later by emails. Cheers!