This is not an April Fool's joke! With his Pajama Guardian cosplay skin, Urgot is now impatiently waiting to be a member of the Star Guardian team. Can you imagine what would happen if an adorably cute skin theme was applied to the ugliest champion? The League of Legends April Fools 2020 event provides the answer.
For April Fools' Day 2020, three new skins will be added to League of Legends patch 10.7, Furyhorn Cosplay Veigar, Pengu Cosplay Tristana and Pajama Guardian Cosplay Urgot. Although Veigar and Tristana will also be getting their own pajamas, that's not what League players really care about.
After years of effort, Urgot is finally admitted to the Star Guardian team. In fact, Star Guardian Urgot caused heated discussions in the forum two years ago.
"Hey guys now I want to unironically ask about Star Guardian urgot, how likely will it actually happen and why do you guys have reservations against doing him. I know its a massive community meme but want to hear from you guys" (question from Reddit)
However, product manager Carlos said that the only reservation they have with him is that he doesn't really make sense in the two teams of Star Guardians that they have delivered to players so far. Now, two years later, a change of minds take place. Urgot appears in the people's line of sight, wearing his own brightly-decorated onesie.
It may take a while to bring this pajama guardian skin to life through cosplay. Fortunately, some champions have already got thier own pajamas. Here, you can have a look.
League of Legends Pajama Guardian Ezreal Cosplay Costume
League of Legends Pajama Guardian Lulu Cosplay Costume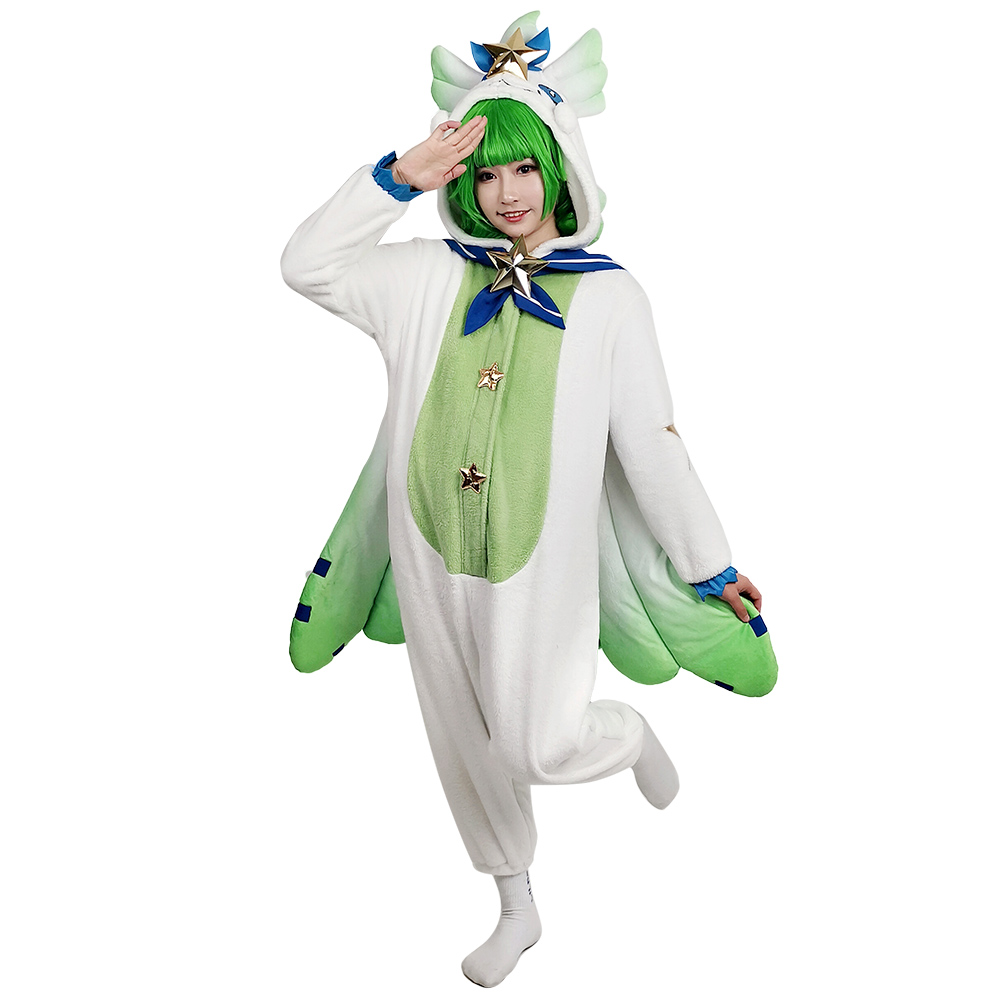 League of Legends Pajama Guardian Lux Cosplay Costume
League of Legends Pajama Guardian Miss Fortune Cosplay Costume
League of Legends Pajama Guardian Soraka Cosplay Costume
Urgot is about to join the pajama party, are you looking forward to it? Share your thoughts in the comments section below, and stay tuned to Miccostumes Blog for more about cosplay!