Le maquillage est un art sur votre visage. Quant au cosplay, il s'agit d'un changement de votre visage pour un rôle spécifique du monde à deux dimensions. Généralement le maquillage des yeux est la clé de toute l'apparence, donc nous parlons surtout des yeux dans ce tutorial.
Matériaux:
1. Correcteur de teint
2. Eyeliner
3. Crayon à sourcils
4. Rouge à lèvres
5. Coton-tige
Pour éviter d'emmêler le maquillage, il vaut mieux que vous portez les lentilles de contact an avance. Voici les yeux sans aucun maquillage.
D'abord, couvrez tous les sourcils uniformément avec le correcteur de teint et rendez-les naturels en tapotant le bord. Et après, dessinez les sourcils selon le rôle. La forme des sourcils sont marqués par les lignes rouges comme celle dans la photo ci-dessous.
Faites attention à la tendance des traces des sourcils.
Ne rendez pas les sourcils trop lourds avec le crayon à sourcils. Voici les sourcils qui sont bien faits:
Ensuite, le trait d'eye-liner. Voici l'eyeliner à appliquer. 
Posez le trait d'eye-liner des coins internes aux coins externes des yeux sans tremblement. Quant aux coins non marqués, vous pouvez les ignorer ou les compléter selon votre fugure.
En outre, vérifiez vos yeux en les fermant et faites attention aux détails.
Et puis appliquez un peu d'ombres sur les coins extenes.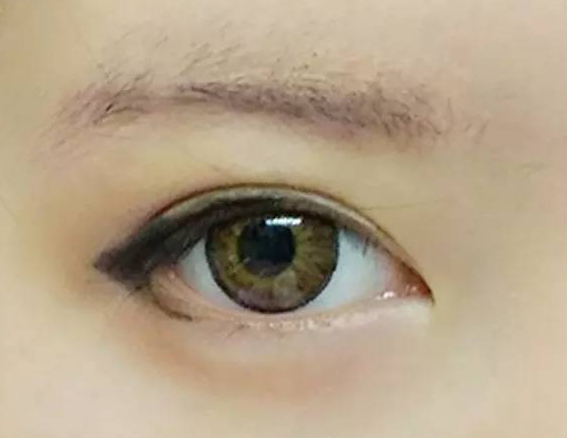 Généralement, les personnages animés ont les grands yeux anormaux et les trait d'eyeliner double. Maintenant nous allons poser un pli sur le trait avec l'eye-liner brun. Aussi sans tremblement. 
Et puis prenez le rouge à lèvres et dessinez un arc sur la paupière inférieure. Répandez-le uniformément avec coton-tige. 
C'est exceptionnellement génial, n'est-ce pas? Appliquez un peu de mascara et vos yeux seront plus brillants.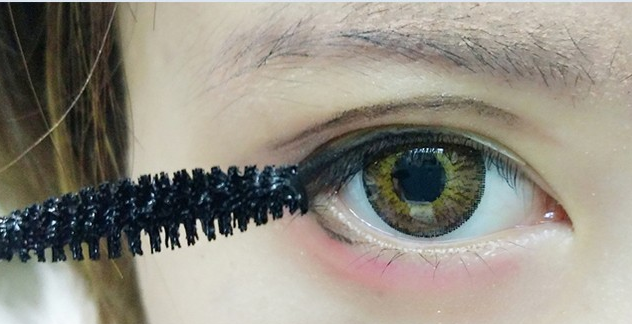 Maintenant nous avons presque fini le maquillage des yeux. Le reste est votre nez et appliquez le rouge à lèvres brillant.
Portez la perruque et soyez excité! Est-que vous avez le désir pour le sang?

Mikaela Hyakuya costume et perruque   de qualité pourraient être trouvés sur miccostumes.com. Et plus de cosplays et perruques de Seraph of the End cosplay sont aussi disponibles y compris Yuichiro Hyakuya, Krul Tepes , Ferid Bathory, Shinoa Hiragi, Mitsuba Sangu, Guren Ichinose et Yoichi Saotome.