Gone are the glorious days where you knew exactly what to cosplay, now a distant memory as you sift through all the characters you know, hoping for a bolt of inspiration to strike. Newbies and veterans alike, this is a problem nearly every cosplayer can empathise with.
I've had my fair share of staring blankly while fruitlessly trying to think of something, but it doesn't mean you will have to! Hopefully this guide will make it easier for you to find "the one" and leave you with one less thing to worry about as the next convention crawls closer.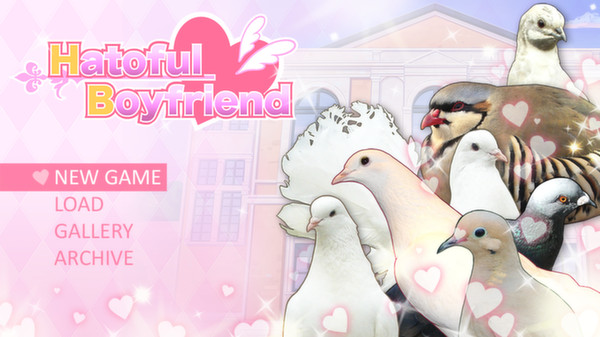 It's like trying to pick a romance route but much worse.
Read on after the cut for some ideas!
1. ANICHART
Anichart.net is an extremely handy website listing all the new anime coming out each season each year, which you can use to check the current season or even skip ahead to the upcoming seasons. As you pick out new anime to watch, you will surely find someone you would like to cosplay. Anichart even has an archive which you can use to go back in time and see anime that was airing up to 20 years ago!

You can also color-code the various titles. I've highlighted what I want to watch, what I don't want to watch, and what I might want to watch.
2. COSPLAY SHOPS
Like right here at Miccostumes! Window shopping is always nice, and with the internet it's even easier. Randomly browsing cosplays and wigs is fun, but can be boring for some – however, this method is good because of the variety concentrated in one place which lets you look at lots of ideas in a short amount of time. Have a look through with your friends and maybe family members! Plus, the price is listed, so budgeting is a cinch.
I do love me some uniforms.
Vocaloid is excellent as the characters often keep the same hairstyle, so you can reuse your wig many times and save money.
Don't just stop at cosplays and wigs – expand your horizon to cover shoes, props, and accessories too!
3. ANIME CHARACTERS DATABASE
With Anime Characters Database, you can enter a list of characteristics and search for someone you like the look of or think you would suit appearance-wise. This website is also very handy if you already have a wig or some contacts and would like to use them again.
I have a short blue wig, brown contacts, and a low budget… I wonder who I could cosplay next?
Be as general or as specific as you want!
"What if I want to try something other than anime?" you ask. Well, I hope you like video games, because the next thing I'm going to recommend is:
4. CREATIVE UNCUT
Creative Uncut is an archive of concept art from all sorts of video games. This website is a bit more tedious to go through, but concept art is an excellent resource particularly for those who want to make their own cosplays as you can see a lot more detail in them.
The "Zero Escape" series is a personal favourite of mine.
Concept art like this will give you a good idea of the cosplay's level of difficulty. This is Mitsuru from the "Persona" video game series, and as you can see, her outfit is quite detailed and requires a high level of skill – not a good choice if you are just starting out.
5. YOUR LOCAL COSPLAY COMMUNITY
Hit up your local cosplay community for some fresh ideas! Just search your local area/city and "cosplay" or "cosplayers" on Facebook or Google and voila! These communities serve as hubs for general cosplay discussion, whether you need help with looking for something to cosplay, making a prop, recruiting members for a group cosplay, or if you're curious as to what other people are up to.  Many communities also host meet-ups which is a great way to make new friends!
Ask them for recommendations on not just anime, manga, and games, but also things like comics and movies! Photo source: http://www.meetup.com/sacgeeks/events/185896272/
And that was 5 places to turn to when you need some new content! What do you usually do when you run out of ideas? Let us know in the comments!
If none of these tickle your fancy, don't sweat – stay tuned for more articles!
-Pinni