No big introduction this time! Let's get into it right away! (I wish I could say the same thing about my own projects…)
1. IRON, IRON, IRON!
When I was a kid, I didn't see the point of ironing. It seemed like a waste of time because in the end, you're just going to toss your clothes back into the washing machine so why bother? I was so, so wrong.
Ironing makes all the difference in the world when it comes to clothes, especially cosplays. Fictional characters are always wearing flawless clothing without wrinkles all over the fabric, and this is what you want. Nobody wants to look like they rolled out of bed in their cosplay or having it seem like they only just took it out of the packaging.
Be careful not to burn your fabric! Synthetics have the least heat resistance, natural fibers like cotton and wool have the highest, but blends depend. Start low and go higher if your fabric isn't smoothing out. Spraying a little bit of water also helps a lot! Use a spray bottle even if you can fill your iron up with water as it will help your iron last longer.
When you are making your own cosplay, be sure you iron every seam as you finish sewing them. This is often the difference between your garment looking amateurish or professional.
2. MIND YOUR POSTURE
Especially with how rapidly technology is advancing, many people nowadays spend their time slouching at a desk and slumping as they walk. This can make for unattractive photos so make sure you straighten your back and slightly tuck in your chin! It seems like a minor thing, but characters are usually drawn with good posture, so people often do take notice. Even if it's only when someone asks you for a photo, remind yourself to take note of your posture, or get a friend to remind you.
Admittedly, this is one I sometimes struggle with but I'm getting there!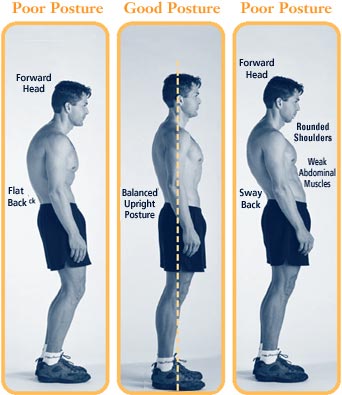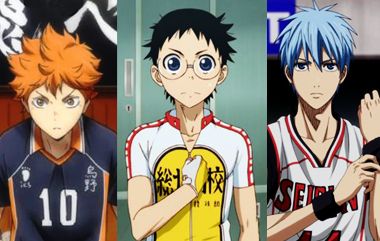 Also, it is worth paying attention to how your character would stand and walk. Typically, males will not sway their hips when walking, or stick their hip out when standing. Likewise, females usually walk with their knees slightly brushing against each other and will not stand with their legs far apart. Of course, there are exceptions so observe your character, or the people around you!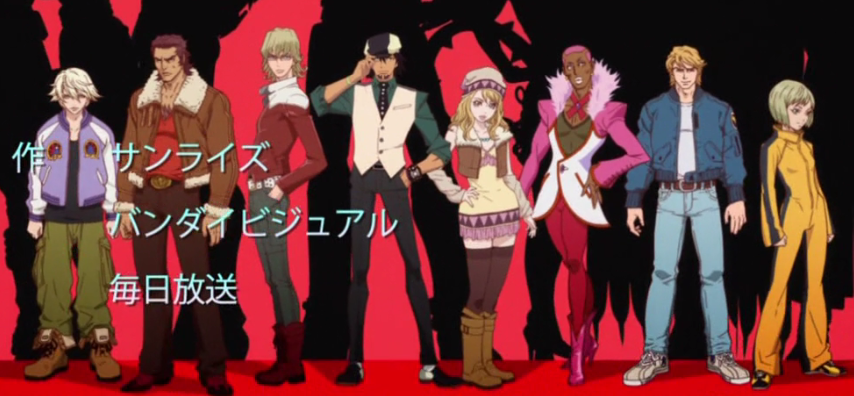 3. MAKE SURE YOUR COSPLAY FITS WELL
Being able to simply put the cosplay on is different from it fitting well! Sure, you can put on your dad's suit, but it doesn't mean you will look good.
Just like posture, this is especially important if your character wears a uniform, but I think this should apply to everyone. Different types of garments will have different signs of ill fit, so be sure to research them first. Clothing should not be very loose around you – it should leave you enough room to comfortably move, and it should not be so tight that it begins to wrinkle at the seams or buttons. Of course, there are garments with an intended loose fit, so this does not apply to everything.
Sometimes, from the artwork, characters do look like their clothes would be technically ill-fitting, but you should still strive to make your cosplay well-fitted as 2D does not always translate well to 3D.
4. WEAR A WIG AND MAKEUP
I've seen many a beginner ask about which hair dyes wash out easily, and if hair chalk would be easier, only for a barrage of cosplayers to urge them to use a wig. Ask pretty much anyone and they will agree a wig is the way to go – they hold styles much better and for longer, they come in a bunch of lengths and colours, they save you when you're having a bad hair day, and they help boost your accuracy.
Of course, there are times where you can use your own hair (such as when the hairline shows or if the hairstyle is extremely short), but wigs are still the best 99% of the time. It is also a lot more cost effective than if you dyed your hair, and they can be reused over and over again!
Characters often rely on their hair to look unique and like themselves, so wearing a good wig will be worth it!
Also, be sure to cut and style your wig. Beginners will find this daunting but don't be afraid! There are tons of tutorials out there to help you, and you can practise on a cheaper wig if need be. Just a few small snips can make the wig look a lot better and not obstruct your vision as much.
I recently had to cut my first wig –  all I had to do was trim the fringe a bit, but I was really afraid of stuffing it up. I went slowly and at the end I thought, "Hey, that wasn't so bad! I'm done and my wig is still in one piece!"
For characters whose hair sticks up a lot, spruce your wig up with a bit of strong hairspray or wax. Fan favourites include the Got2B Glued hairspray, and Gatsby hair wax. Not all wax will work on wigs so do some research first!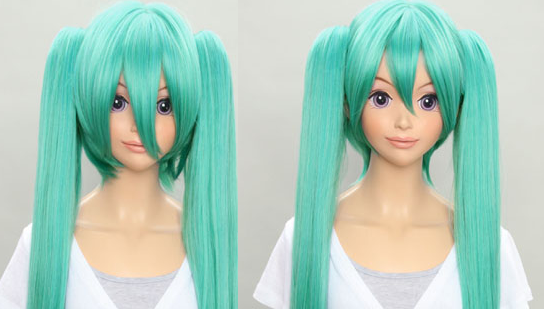 Makeup is also something beginners often find daunting. I started using wigs straight away but I wasn't fond of makeup so I always skipped it. I've never used it in my entire life so even putting on eyeliner was hard for me, and what the heck was foundation? You just sort of smush it on your face, right? Well, that's what I did at first and results weren't great as you can imagine, so I started scouring the net far and wide for tutorials, then practised at home in my spare time. I'm not very good at it yet but I'm learning!
Foundation evens out your skintone and photographs better, eyeliner and fake lashes brighten your eyes and make them bigger, and contouring can slightly change the shape of your face – makeup is really amazing! Even with just a little foundation and eyeliner, you will be able to see the difference it makes.
Yes, it can be very expensive – foundations can run up to $80 or over! – but there are many cheap alternatives out there, like elfcosmetics. Take a trip down to your local makeup retailer and ask them to help you pick suitable products – most of the time they will offer you samples to take home, too!
For your viewing pleasure, here is a video of some amazing makeup transformations (skip to 3:20):
Cosplay is all about trying new things and pushing your limits, so give it a go!
5. CHOOSE THE RIGHT FABRICS AND MATERIALS
Because, of course, they are the heart of all cosplays! Different fabrics have different properties, which make them suitable or unsuitable for whatever you're making, so be sure to know what to pick.
I've made a cape or two with woven materials and while they look fine, they just don't flow as nicely as a knit is cape-able of.
Most of the time it would be fine to choose something based on aesthetics, but for people less experienced with fabric this will not always work out. Some might think broadcloth cotton will do just fine for a coat, but you're better off picking twill or a polycotton mix. This is a little hard to explain just over an article since you need to feel the fabrics for yourselves, so next time if you need help be sure to ask whoever's working at the fabric store. Or, if you like the work of a certain cosplayer, ask what they used!
Also, most cosplayers will agree to never pick cheap, shiny fabric. If you do want a bit of shine, it will be worth it to save up and shell out a bit more for more high quality satins – they will look and photograph much better!
Keep thin fabrics (like the aforementioned broadcloth) to linings and learn the properties of knits and wovens. Wovens keep their structure and do not stretch much (if at all), so they are more suitable for coats and uniforms. Knits can stretch and flow very well, so they are often used for bodysuits and capes. If you use a knit for a coat, it will look wobbly and weak. If you use a woven for a bodysuit, it will be uncomfortable and wrinkle a lot.
If you are using thermoplastics like worbla for armour, be sure to do some research on how to use them first. Generally you will have to reinforce it with some craft foam instead of using it by itself. Look up the different types of foam – craft foam, expanding foam, and styrofoam are all types of foam but they are extremely different to work with. This applies to wood too. Pine may be harder and stronger than balsa, but balsa is softer, lighter, and easier to work with – not to mention it is sometimes the only type of wood cons will allow.
Well, I hope you learnt a lot from this article! Best of luck on your cosplay endeavours, and let us know in the comments what else we should all look out for!
-Pinni