As a cosplayer, have you ever just wondered "Oh man, I wish I could meet more cosplayers and find out who likes what and who is going to the next convention"? Well I have too! But now there is no need to worry! Here are a few social media apps you can easily find cosplayers on! As a cosplayer, have you ever just wondered "Oh man, I wish I could meet more cosplayers and find out who likes what and who is going to the next convention"?
1.Instagram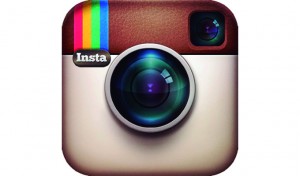 The popular Instagram, known for posting photos for all over the world! While it is not only for cosplayers, after just one search in the section using the hashtag 'cosplay' or 'cosplayers', you can find millions of cosplayers from all around the world! Leave a comment telling them how cute they look or how they look just like the character, and you'll be friends in no time!! For more specific cosplays, just search for the name of the series you want to find a cosplay from followed by the world 'cosplay'. It's as easy as 1, 2, 3!You can download Instagram on Apple app store or other android app stores.
2.Cosplyr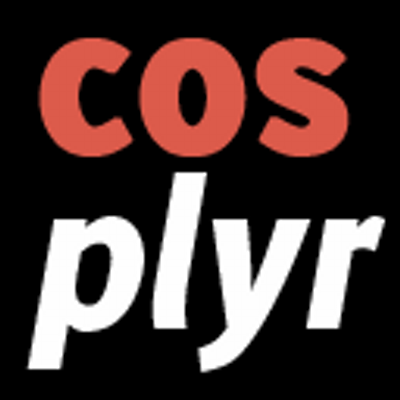 Cosplyr is a social media site made exclusively by cosplayers for cosplayers! It has thousands of cosplayers already just looking to make friends. There are filter options that you can use to find someone of the same or opposite gender to be friends with and links to cosplay blogs or photos of other cosplayers so you can get some inspiration too.
3.Anime Amino
Anime Amino is available for iPhone and it is made for anime and cosplay fans from around the world. It's perfect for anyone looking to make friends with others who like the same animes and cosplay the same characters or from the same series. You can share photos of your cosplay costumes and tell people on the app all about your convention experiences. It is a easy and unique from most apps because it is made specifically for anime fans.
4.Tumblr
Tumblr is a popular blogging platform that comes with an app ready with all kinds of people and all different kinds of cosplayers. Tumblr is one of the biggest social media networks so there are millions of cosplayers on here. There are blogs full of helpful critique and sewing and prop-making techniques, as well as tons of friendly people who are only an 'ask' away. With it's easy layout, making friends should happen in no time at all! Perfect for all those cosplayers who need some inspiration.
5.CosplayNet
CosplayNet, also known as The Cosplay Network, is a fast growing community for cosplayers. It is similar to instagram but made specifically for cosplayers. It's perfect if you want to show off your beautiful new cosplay or even if you need help deciding on which cosplay to choose. You can just browse photos from other cosplayers or choose to submit your own. It has image editing, bookmarking for your favorite cosplayers, and private messaging. It even has an 'offensive content blocker'. This app sounds like just the one you want if you're trying to make new friends quickly. Avaliable on the iphone.
6.Cosplay Showcase
Just like the name, this app is for if you want to show off your great cosplay to others. It's perfect for younger cosplayers if they just want to look at cute cosplays and get inspired to try to do one for themselves. Avaliable on the Android.
7.Cosplanner
This app is a life saver for cosplayers!! It helps you sort your cosplay plans into different sections from most important to future cosplans. You can type in the character and write down what you need to get and you can effectively cross off everything on your list until you're all done. Everyone I know who cosplays has this app and it has done wonders for them! A must have for all cosplayers. Avaliable on the iphone and Android.
8.Facebook
Where would we be without one of the most original social media sites ever made? Facebook is used to keep in touch with old friends but you can also use it to make new ones, especially with all the suggested groups to join based on your area and interest. Facebook can connect you to other cosplayers in your area going to the same conventions you are so you can make friends before you go and you can have someone to talk about cosplay and convention plans with. Not to mention that most cosplayers and cosplay sites would love it if you 'liked' their page! You can upload cosplay/convention photos, make status messages, send instant messages and even join cosplay groups for more fun on your convention day.