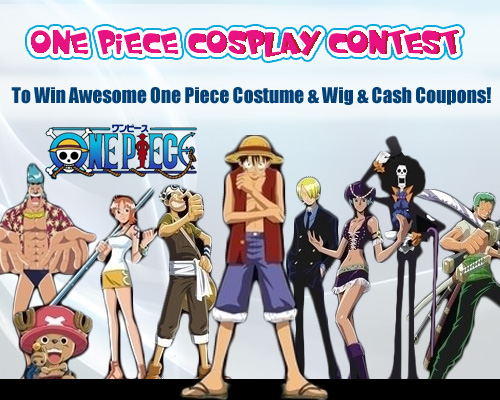 Cosplayer Bio:
Name: Natasha Sazenski/Female/American
Social Networks: FaceBook, DeviantArt
Character: Nami Swan
Comments from the cosplayer:
You Might have seen me in previous Contests , I Love One Piece and is totally in my Top 5 Animes. I hve watched most of the dubs as far as the go and read the manga, I am still in Volume 60. I basically consider myself not as worthy to be Nami because of how skinny she is but i do know its not as humanly possible…..I still think I'm not as think I think I should be but I still love how these pictures turned out, I am wearing a padded bra that adds to it.
I dont consider myself as smart as Nami or as Money hungry haha but I wanted to cosplay Nami with my friends because shes one of the more recognizable girls, crew mate no.3 I might add 🙂
My favorite thing about One Piece is the adventure, oh so my photos are taken in the Stephens Green Park in Dublin City because its woodsy and the closest decent place.. My friend took these for me and I'm so happy.
———————————————————————————————————————–
Winners and Prizes of the Contest:
One winner will be chosen out from every 15 contestants.
Prizes:
First Prize: any costume from our One Piece costume catalog, the costumes are showed below:
———————————————————————————————————————

———————————————————————————————————————
Second Prize: any wig from our One Piece wig catalog, or $25 cash coupon
Third Prize: $20 Cash Coupon
Winners after third will all get $15 Cash Coupons
Read
this post
for more details about the rules and how to join.