There are many kinds of  headphones in Vocaloid,  today we will talk about creating the feather wing earphonoes twin Kagamine wear in the Magnet CD cover. This tutorial can also serve as the general guide to other Vocaloid head wears.
Let's get start:
Prepare a foam board of 1.5 cm thickness, cut and get a round piece as pictured to serve as the headphone base.
The size depends on you as long as it is normally proportioned on your head.
To give it a more solid look, we added another layer of 0.5cm thick foam piece onto the base. If you cut by hand not by laser, you will confront the rough surface, so do we.
But you can fix it with white glass papers; here we just found a transparent one, still put it into use.
Cut the glass paper into long strips and glue it around the round foam, then paint it white.
For the black pattern, you can draw with a pen or do it on a computer and then print it out.
Get the pattern piece and glue it onto the foam.
The smaller round piece on the base is made by 0.5cm thick foam board.
Get all pieces glued together, and attach the iron wire, here is what you will get:
For the red wire on the head phone, find any leather like wires and twine it on.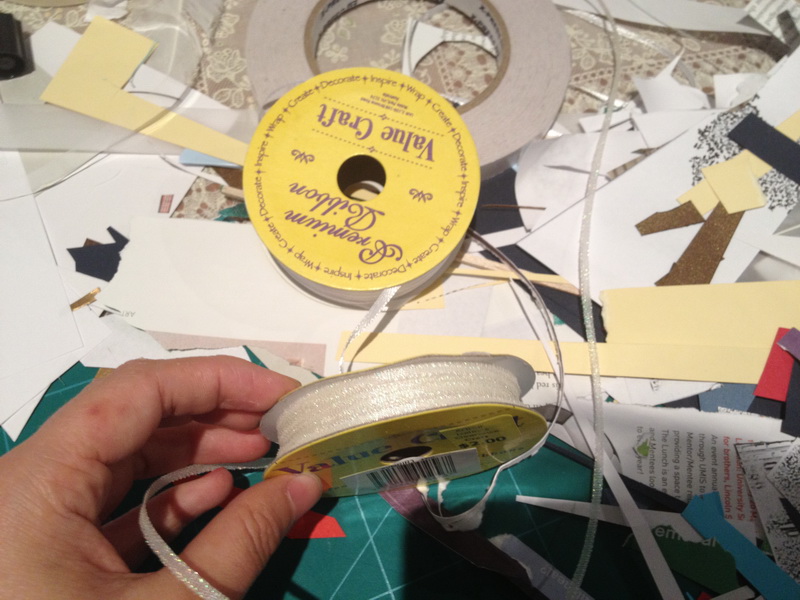 As to the coarse edges of 0.5cm thick foam piece, use this slim ribbon to cover.
Check out the result
Next big step is to make the feather wing.
Get a thin cardboard and cut it into a wing
Then orderly lay feathers onto it, we just made two layers, decorate the edge with small feathers.
Glue 2 or 3 feathers to the reverse, it looks more detailed and supports the whole wing.
And we are almost done with it!
remember it is a pair when you start.
Find Vocaloid costumes and many other cool cosplay at Miccostumes.