We talked about making the D.va earphones , now let's move to her gun, here is the general guide.
First of all, break down the structure, you may see the picture below:
Pencil each part onto the pvc sheets and cut it off.
And the base, to get the thickness, duplicate the pvc patterns and glue them together
It is not easy to cut pvc, and you need to polish all the edges.
Then assemble all pieces together, it is getting in general shape.
Still far from finishing , you can compare it to the official design.
Now take care of the small decorative pieces
Cut and glue them on, we are gettting closer slowly.
Pay attention to the size and whereabouts of each piece.
You can add light to it or use an eva strip and paint it green.
Thsi is how it finally turns out to be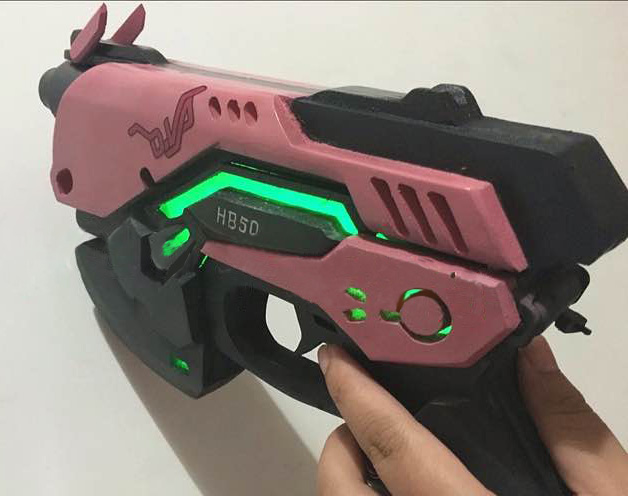 If you are in search for Overwatch costumes or game/anime cosplays, do not forget to take a look at Miccostumes.com
Here a picture of MichinohimeCosplay as D.va, costume and wig from Miccostumes