We have blog Goku costume with different symbols before, and today I want to add more details for parents who are looking for the right Dragon Ball Goku costume pattern for their children.
First you should know the Kid Goku manga time line: Chapter  : Bloomers and the Monkey King to Shen Long Resurrected! ,after this period,Goku grow up adult and got married. So let's check the different costume Kid Goku wear:
The second(red color) and third one(orange color) are the most popular Goku kid costume pattern,the symbol on the costume is 
,this is Master Roshi's kanji, pronounced kame and meaning "turtle", is the kanji that all of those trained under Master Roshi are given to wear after completing their training.Costume included:
Turtle Tee
Shorts
Waistband
Wrist
Shoes
Tail (Optional)
Power Pole(Optional)
Good cosplay examples: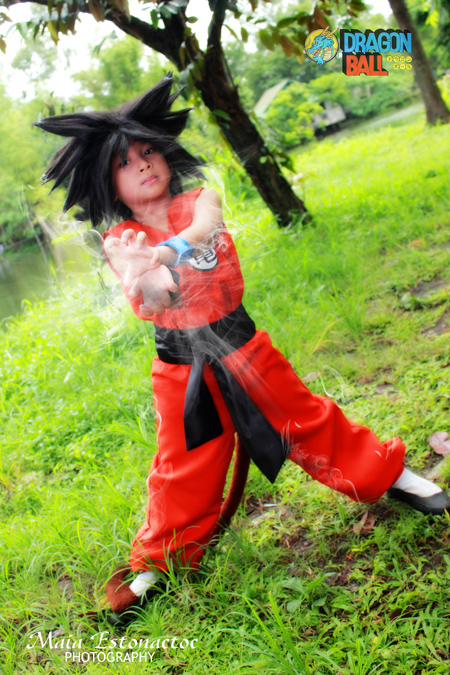 Our shop provide the orange color Goku kid costume right now, hope you can check it out.
Attention: Kid Goku's wig color is black not gold except your kid want to cosplay Son Goten who can transform to super saiyan at early age.
And if you want to make the goku kid costume yourself , please check following videos to get ideas:
1.Costume:
2.Wig Style:
3.Shoes cover: Goku kid cosplay does not need to buy goku boots, just need to make a boot cover easily, please check the boots cover tutorial below:
So this is my Goku kid cosplay buyer guide,if you have any questions, please comment here.