News today: we got a new guest writer SB! welcome.
Sarah-Beth Plishka or SB for short is the blogger behind "The Art of Fit and Nerd". She loves writing about all things nerdy and fitness, and has a huge love for cosplay. Though new to crafting, she loves making simple cosplays or closet cosplays, and is slowly building her collection. When not blogging, you can find her on Twitter or on Facebook .
I love The Big Bang Theory! My partner and I have been fans of this series since episode 1 of season 1 and watch every episode as soon as it comes out. So I decided to take our love of the show to the next level and create closet cosplays of some of our favourite characters! Closet cosplays are a fantastic way to show love for some of your favourite characters when you are pinched for time and need something last minute or don't have the extra cash to create something from scratch. All you need is a bit of creativity to look at your own closet as a shop of opportunities.
After a quick scan of both mine and my partner's closets, I chose Sheldon Cooper for my partner and Bernadette for myself. Here's some thoughts on putting together successful closet cosplay for these two Big Bang Theory characters!
Dr. Bernadette Maryann Rostenkowski-Wolowitz
While doing research about Bernadette's outfits I noticed that most of her outfits seemed to have a bit of a colour scheme. Her sweaters, dresses and tights are often coordinated to an extent, so pick a palette and stick to it! (If you can't seem to coordinate, try going for a more Amy uncoordinated look.)
Choose a cute dress as a base. Bernadette seems to favour skater dresses/slightly bouncier skirts that sit about knee length or slightly shorter. So think adorable over sexy.
Pair the dress with a cardigan that is again in your coordinated colour scheme. Nothing too long, asBernadette can favour the crop on occasion.
Add some coloured tights! Again in your colour scheme if you can, though if you are like me and went a bit darker, black tights look just as good. Bonus if they have a subtle strip!
Ballet flats, Mary Janes, Kitten Heels… anything that is cute but still somewhat practical for footwear.
Keep hair simple with soft waves and make up again cute. Nothing to over the top.
Add the final accessories! A pair of horn rimmed glasses (Bernadette's are red, but anything not to flashy is fine) and a simple gold or silver chain necklace. Bernadette either wears a cross or star pendant, so again go simple here.
Sheldon Cooper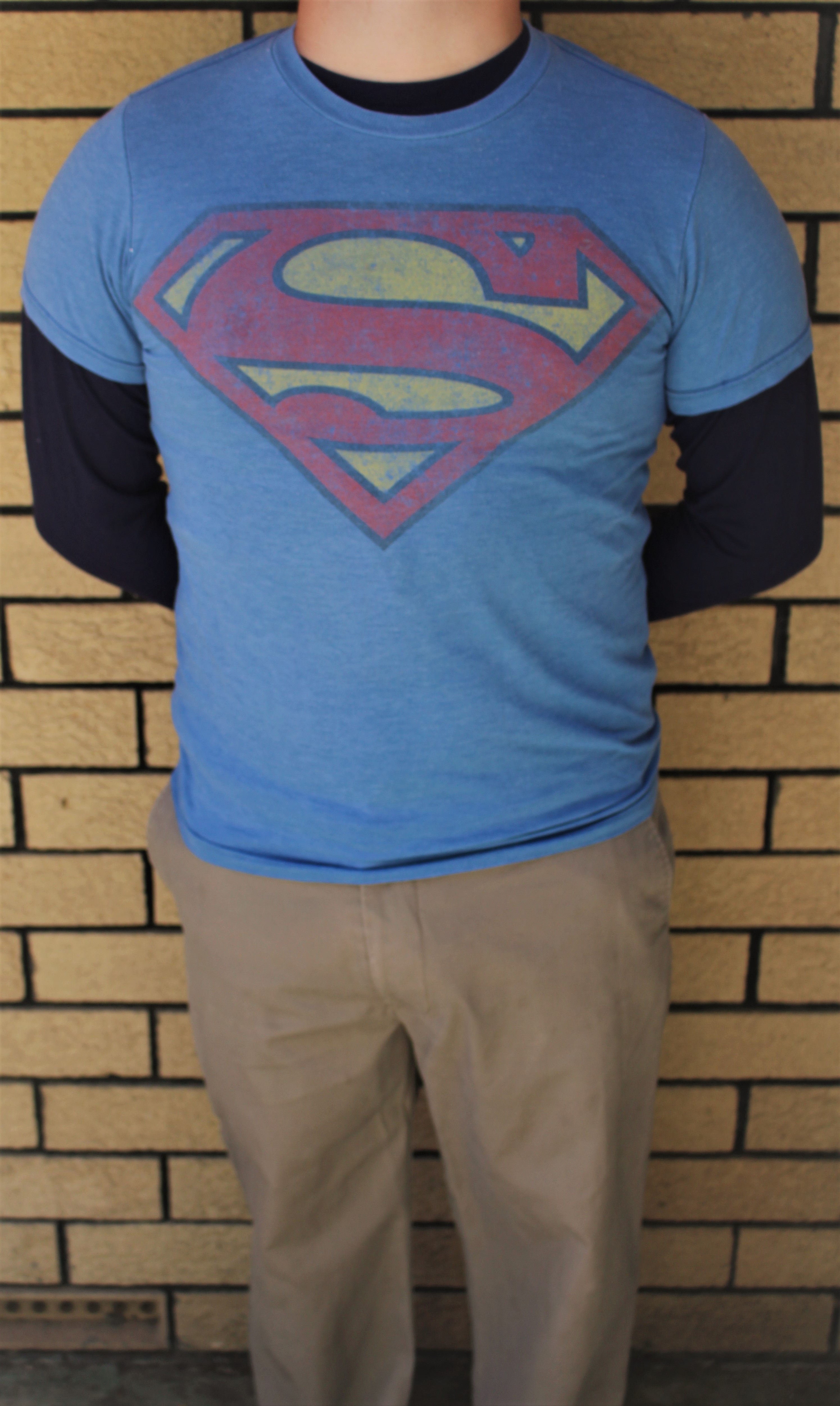 -Go for your favourite superhero or nerd t-shirt. Sheldon does tend to favor both the Green Latern and The Flash as his most popular choices, but can be spotted sporting Batman, Superman, Reddit, or evolution too. Or go ironic and wear a "Bazinga" tee!
-Pair your t-shirt with a long sleeve shirt underneath. Colour doesn't seem to be too important, as long as it doesn't match the t-shirt exactly.
-For pants, slacks or corduroys. Brown is the most popular choice, usually light or mid-brown.
-Shoes seem to be a little in flex. Again, if you can stick to brown, but anything that is dressier then Leonard's Converses is a good start.
-Keep hair neat and tidy. Sheldon isn't into anything on trend so go simple with the styling.
What are some of your favourite closet cosplays?
Happy cosplaying!