Today Bastet from deviantart.com join us cosplayer interviews,her real name is Carolina ,coming from Argentina, she has made a lot of a good cosplay and videos right now.I really like her Saeko Busujima Cosplay , actually when i see the photo, i decided to do a interviews with Basket , thanx Carolina!!
BTW: Bastet does really sexy commissions works , just contact her !!
1. What does cosplay mean to you?
For me cosplay means a beautiful hobby, but a hobby I took really seriously because I love to put all of me in what I do. I love to make the customs, even if sometimes is frustrating because things don't go easy or like I wanted, but the final result worth it.
2. what's your first cosplay?
My very first cosplay was Faye Valentine from Cowboy Bebop, a Cosplay that my mother made to me XD I really appreciate that cosplay, I have good memories of it. My first cosplay made by me was Blue Mary from KOF, even if the cosplay is simple, It was very hard for me, since I didn't have experience in cosplay making at all.
3. Your family support your cosplay?
Yes, they support it, I think they find it interesting too.
4. What is your most memorable cosplay experience?
I don't really recall a "special one" I enjoy every cosplay very much!

5. What's your 2011 cosplay plan?
My plans for 2011 are: Rei Kurosawa from Fatal Fame III, B. Jenet from KOF, Cammy from Street Fighter, Helena from Street Fighter III and Ash Crimson from KOF.
6. If possible, which anime you wanna cosplay most?
I like to cosplay more games than anime, the game I love the most for cosplaying is King of Fighters.
7. Do you make cosplay your own costumes or buy?
I make my own cosplays.

8. Any other cosplayers you like?
I like Omi Gibson very much, she is an excellent cosplayer, I love how she portrait the characters, she is such a good photo actress!
9. Do some changes happen on you after joining in cosplay?
Not really, I'm still the same XD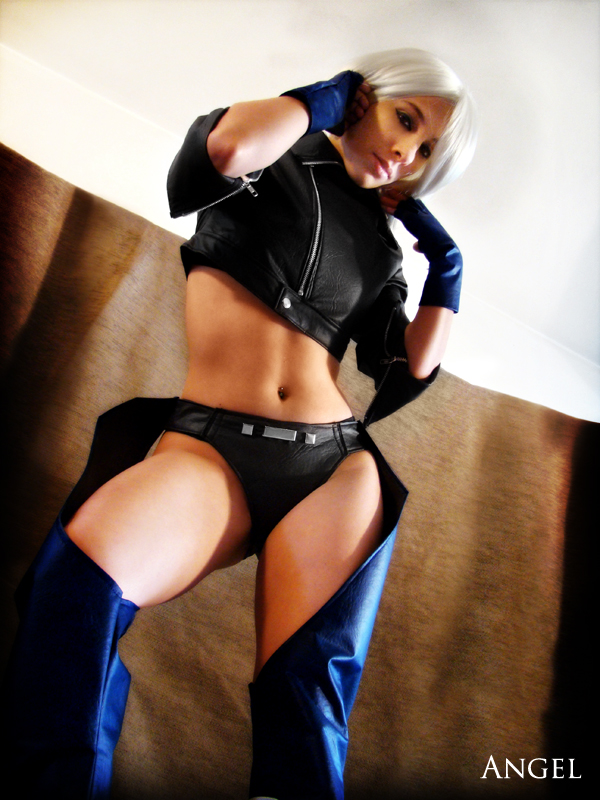 10. Any advices you wanna share with cosplay newbies?
Don't let frustration win when something don't go as planned, always continue working and remember that practice is everything!
11. When will you stop cosplay ?
I'll stop when I find that cosplay don't amuse me anymore, but I don't know when that's going to happend.