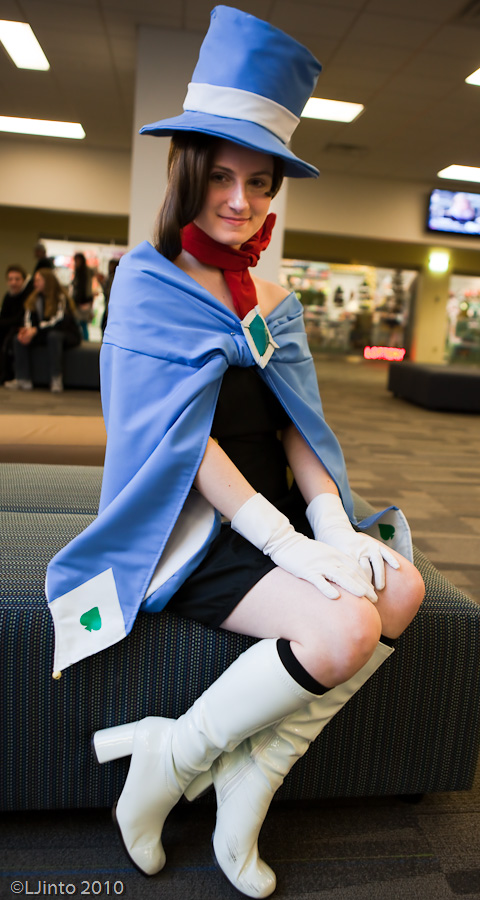 Today I' m glad to have Ashley here and attend our cosplayers interview! Ashley, an outgoing girl, loves to hang out with friends and make some cosplay stuff. To her, role playing is not just a hobby. During her cosplay time, many things have been learned. Let's share her fantastic cosplay world together! Ok, welcome Ashley.
1.Please Introduce yourself first?
Hello my name is Ashley. I go by rinchansflower and sometimes Ukraine.
2.What does cosplay mean to you?
Dressing up in fun costumes and hanging out with my friends. Cons are the few times during the year when I can see my friends from all over. We all get to express our love for our favorite series and catch up. I love getting the chance to make and create these outfits.
Ashley as Kotobuki Tsumugi
3.What was your first cosplay?
My very first cosplay was Yuki Cross from Vampire Knight. I didn't make the costume, I had it commissioned. But after that it sort of ignited my love of cosplay and it made me want to learn to sew myself.
4. Does your family supports your cosplay?
My parents are wonderful, supportive people who love me. They don't really get the whole cosplay aspect of my life, it's a different world for them. While they're not crazy about cosplay, they love and support me and that's what matters.
5. What is your most memorable cosplay experience?
Probably some of the gatherings that I've been to. I can't really name one in particular, but the best part about cosplaying is meeting other people who love the same series you do. Getting the chance to take photos with them, re-enacing some of your favorite scenes from it. I've met some close friends from gatherings.
6. What are your 2011 cosplay plans?
Right now I only have Claudia Auditore from Assassin's Creed Brotherhood and Kamila from Ghost Trick planned. I'm not sure what con I'll go to after Otakon, my list is way too big to narrow down right now. So I'll just focus on those two for now.
Ashley as Kamila
7. Have checked your etsy shop, Honekoneko is really cute, so why you wanna make it,any special reason?
I just finished watched Panty & Stocking at the time, and I realized I had all the material sitting around. So I just ended up making a few of them. I have one for myself that I keep, whenever I make a plush I always make the first copy for myself and then whatever extra I might have I'll sell off. But the doll in the series was so cute and I like having cute plushes!
8. Any other cosplayers you like?
Some of the cosplayers I love to death are Tofu, Leesers, HayabusaKnight.
Some of the cosplayers that really inspire me are Avi, Flowery and Miri.
9. Do some changes happen to you after cosplay?
I've learned how to sew, which is a major plus. But it's given me the chance to meet so many amazing people and learn a whole new craft, while still continually learning more about it.
10. Any advices you wanna share with cosplay newbies?
Your first costume may not turn out to be the best, but that's okay. It's not about having the most amazing costume. You put your work into it, and you get better and better with each one. Find a good group of level headed friends to hang out with. They really help make your cosplay experience good.