Cosplayer Bio:
Name: Kimberley Mcwilliam/female/british
Character: Madam Red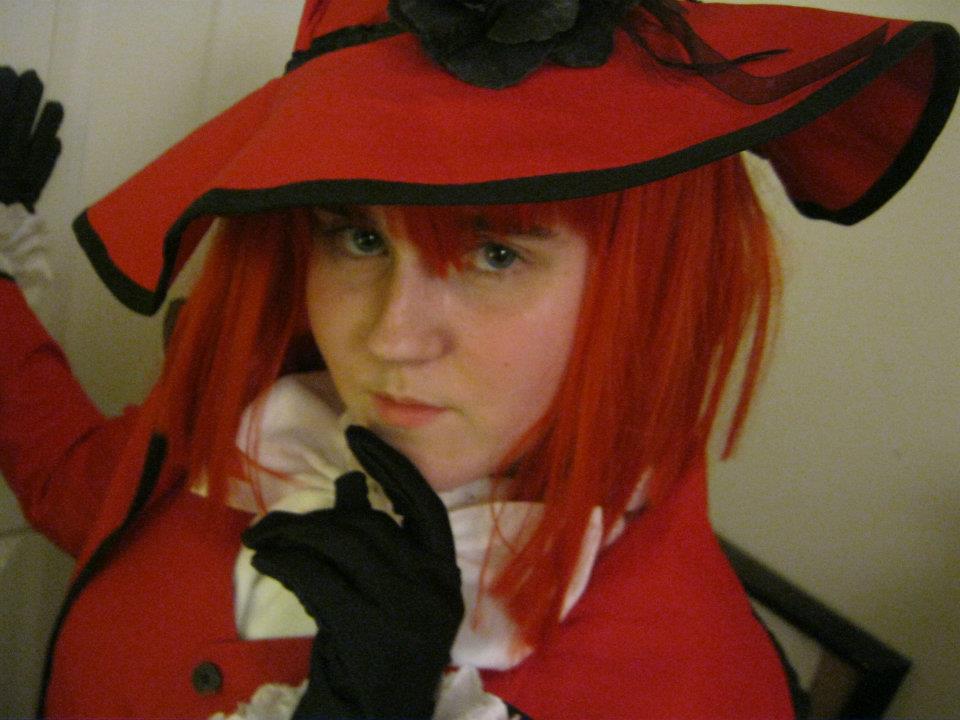 Comments from the cosplayer:
My name is kimberley mcwilliam and i am a 22 year old cosplayer from the uk. I have been cosplaying for a few years. I am an avid black buler fan and i cosplay a few characters.  I decided to enter my madam red/angelina duress cosplayas she is an lesser cosplayed character from the series. The costume was custom made for me and i wore it to a black butler day out in glasgow.  The meet was earlier this year.