When you are cosplaying, it's a great way to relax, relieve stress and dress up as your favorite character. No matter what age you are, or what your circumstances might be, you can cosplay. No occupation, but passion, is the cosplay. For these reasons, more and more people has joined the trend of cosplay.
2020 has already started. What roles do you plan to portray this year? Which character would you most like to cosplay? Just in case you're stuck for ideas, here's a selection of some of the most popular cosplay ideas in 2020. Now, let's take a look at them.
1. Nier: Automata 2B cosplay
2B (short for YoRHa No. 2 Type B) serves as the initial protagonist in Nier: Automata. As a YoRHa combat android, her main traits are calm and composure. If you like game characters, 2B might be a good choice.
2. My Hero Academia Deku cosplay
Deku (or Izuku Midoriya) is an initially "Quirkless" boy in BNHA. No matter how many times Deku has been told that "he can't do it", he never gives up working toward his dream. Eventually, he became the ninth holder of One For All. Do you want to be such a hot-blooded boy?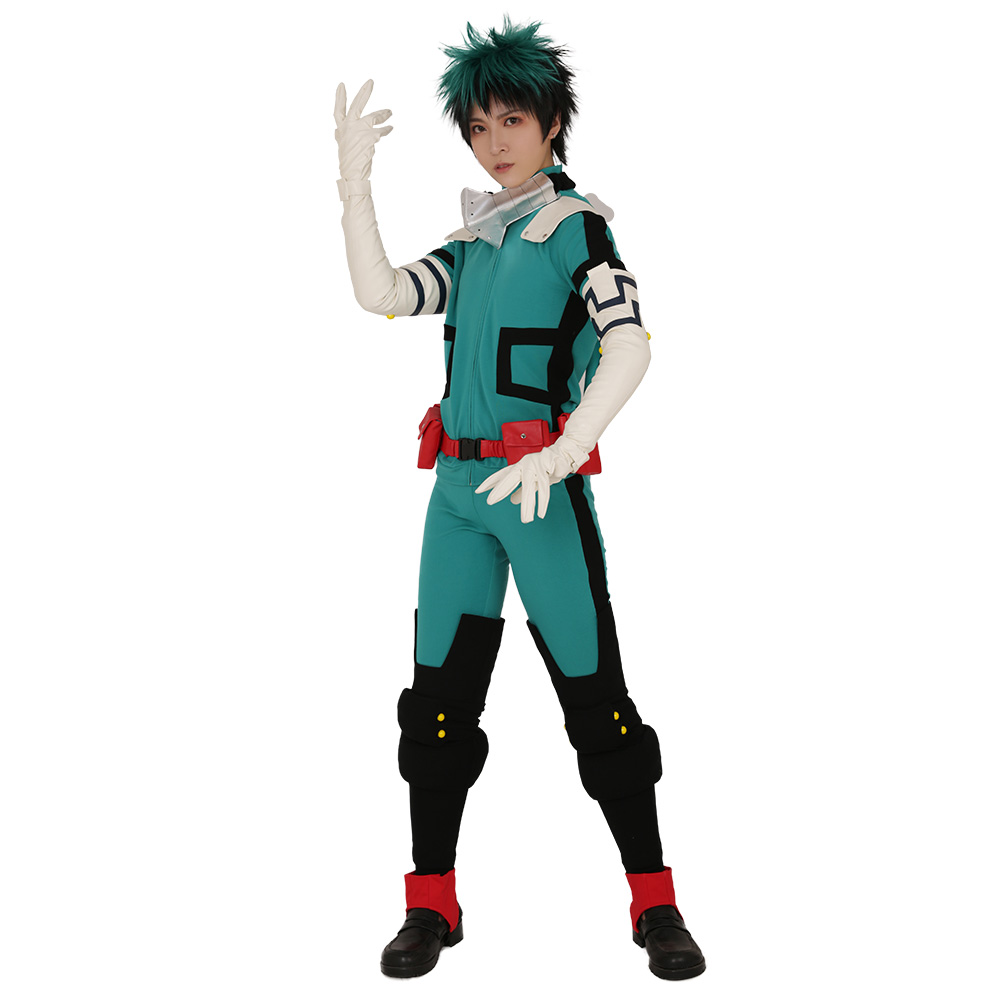 3. My Hero Academia Himiko Toga cosplay
In MHA, Himiko Toga is described as a blood-obsessed girl whose Quirk is Transform. Some people like cute but violent girls, and toga happens to have these two contrasting traits.
4. Demon Slayer: Kimetsu no Yaiba Nezuko cosplay
After being attacked by Muzan Kibutsuji, Nezuko transformed into a demon. She regains energy from sleep instead of consuming human flesh. To ensure that she never has a chance to bite humans, Nezuko wears a bamboo gag. Try this cute character!
5. Persona 5 Joker cosplay
Joker (Akira Kurusu) is the leader of the Phantom Thieves Of Hearts in Persona 5. His original Persona is Arsene while his ultimate Persona is Satanael. To dress up as an intelligent character, Joker comes to help.
6. Kim Possible Shego cosplay
Shego appears as Dr. Drakken's sidekick in Kim Possible. Unlike other villains, she is not afflicted with megalomania or narcissism. However, she has an explosive temper. If you want to portray villains, try to cosplay Shego.
7. The Legend of Zelda link Breath of the Wild cosplay
Link awakens from a deep sleep in Breath of the Wild. A mysterious voice leads him to discover the Kingdom of Hyrule. For those who are adventurous would love this character.
8. Mario Princess Peach tennis cosplay
In the Mario Tennis series, Princess Peach, or simply Peach, is a Technique player. She depends on strategy since she is not that strong. This character is loved by many fans of the Mario series.
9. Fire Emblem: Three Houses Byleth cosplay
As an Avatar, Byleth's name, gender and birthday are customizable in Fire Emblem: Three Houses. Byleth possess the mysterious Crest of Flames and can wield the Sword of the Creator. Dress up as Byleth to start your journey.
10. Kakegurui – Compulsive Gambler Yumeko cosplay
Yumeko Jabami is a beautiful and mysterious transfer student in Kakegurui series. She has a maniacal passion for high stakes gambling. When she gets excited, her eyes glow red. This lovely girl may be your next cosplay character.
10 anime cosplay ideas are listed here to make you stand out in 2020. If you have better ideas and suggestions, though, I'd be glad to hear them. How time flies and it's time for us to say goodbye. Great! See you next time on Miccostumes Blog.